On what would've been poet and filmmaker Buddhadeb Dasgupta's 78th birthday, her daughter, music composer Alokananda Dasgupta looks back on the music that shaped her – from that of her father's films to the works of contemporary artists.
Baba and Ma (Kuntala Dasgupta, who passed away in 2009) introduced me and my sister Rajeshwari to music at a very early age. Harry Belafonte, Ravel's Bolero, Rajanikanta Sen (who was also my maternal great-grandfather), Rabindrasangeet, Pink Floyd, The Beatles, Carpenters, Suman, Anjan Dutta, R.D Burman – the list really is endless. Our mother also instilled in us our love for Indian classical dance, and Baba supported us throughout the journey. All of it kept meandering around our lives till both of them passed away, and the music has remained as part of our fondest memories.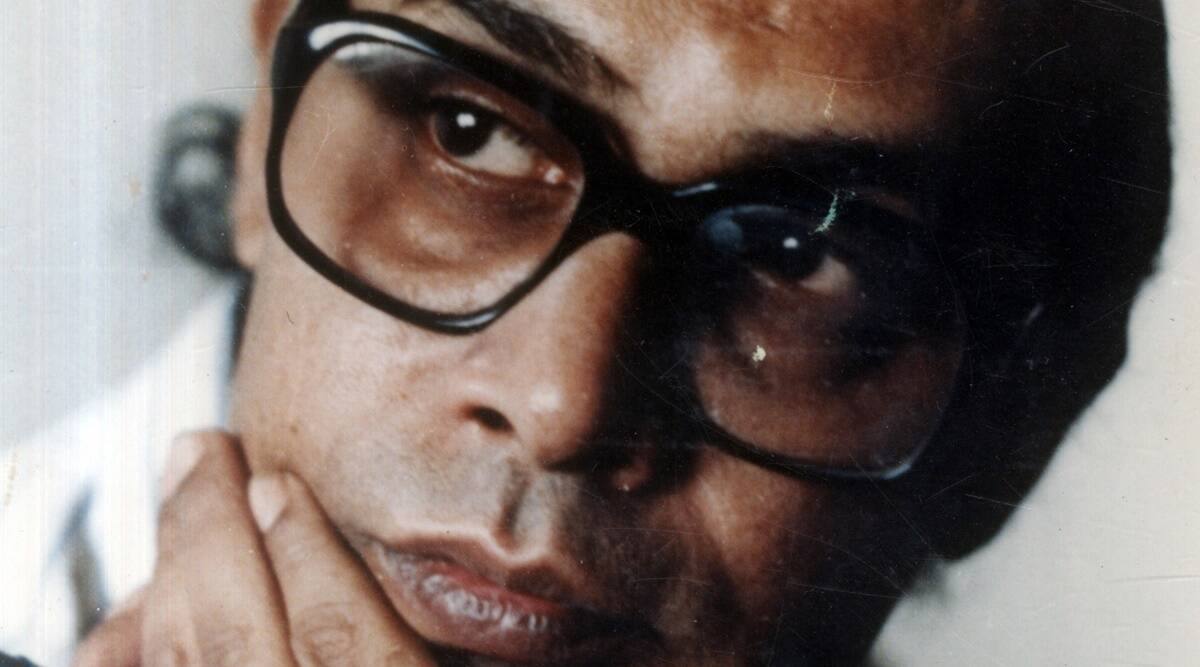 On Grihayuddha
This was among the family favourites, and Baba had composed the music himself. The scene where Anjan Dutta and Mamata Shankar hold each other in an embrace while the world wraps itself around the nucleus of their love is beautifully expressed through the movement of the camera and the music – so simple, with the main melody played on the harmonica and only a supporting acoustic rhythm guitar with very light percussions. The man was a genius, to be able to write the music just as he envisioned his frames. The music is also powerfully reminiscent of its times – the music of the Bangla band Mohiner Ghoraguli, of love, parting, and revolution. The melody so simple yet so moving, it brings me to tears every time I watch the film. Grihayuddha was my introduction to my father's world of music. I didn't understand the film back then, but somehow, I understood his music.
Watch the film here.
On Working with Baba
His last films – Woh (2013), Anwar ka Ajab Kissa (2013), Tope (2016), and Urojahaj (2018) obviously remain special to me because I got to work with the man himself. My sister was also involved in these projects as a writer, and it was almost as if the three of us could communicate with each other through our own modes of creativity, and express in some way the grief of the loss of our mother. For me, it was an honour, and felt like life had come a full circle. I especially enjoyed scoring the main theme of Anwar based on Nawazuddin's character, the Tope theme, and the ghost dance in Urojahaj.
The Ray Influence
To talk of Indian films whose scores have influenced and shaped me as a music composer, the first name that comes up is that of Satyajit Ray – WHAT A HUGE INFLUENCE! I had watched Teen Kanya (1961) at a very young age, yet I could feel Ratan's suppressed 'obhimaan', the freedom that Mrinmoyee feels as she rides on the swing, and sheer spine-chilling horror as Moni returns for the last time to collect her precious jewels. The entire narrative is woven with poignant pathos through Tagore's storytelling, Ray's direction, and his music. Ray scored the opening theme of Monihara with exceptional brilliance as it was such a minimalistic, menacing waltz with a haunting melody. Shonar Kella (1974), too, deserves a special mention as the entire soundtrack including the folk songs and the Feluda theme was just too brilliant and ahead of its time.
Rahman
To go back to the time when existentialism was first introduced to us through music, cinema, painting, and literature during our adolescent years and we had the honour and joy of discovering – Rahman! And what a thrill it was. When I first listened to the entire album of Dil Se (1998), I realized that it was one of the best albums of its time, with a collection of songs and scores that are so intricate, so precise in hitting the right emotions, and so ethereal in their melody. Ae Ajnabi and Dilse Re remain my favourite songs from that album. Ae Ajnabi still manages to hit you in all the right places and flow through your veins. Every verse is unique – almost like a ballad, a piece of poem that just keeps developing and transforming as it unfolds.
Contemporary Music
Cut to the time when I actually felt the desire to score for films in the Indian film industry. I could never relate to the regular commercial Bollywood soundtrack and sincere scores were almost non-existent until Amit Trivedi and Sneha Khanwalkar burst into the scene with their own exceptional styles, changing the course of Bollywood film music. The entire soundtrack of Gangs of Wasseypur (2012) can be something that I can spend hours listening to and analyzing. Then there was Udaan (2010). I got the opportunity to assist Amit Trivedi on this film and one of my favourite pieces is the one in the end when Rohan runs and his father tries to catch him. I contributed in my own little way to that score as well. The piece begins with these iconic bell sounds that almost set the alarm to the lull before the storm – the storm when Rohan finally bursts and stands up to his father. He starts running and his father chases him until he is able to outrun his father – and then – freedom! The score follows the narrative, it is so impressionistic in the way in which it imitates the entire motion and the emotion of that scene, taking it to a high after which a final crescendo breaks out with the drums and the orchestra and we all feel the euphoria. Udaan as a film was a beautiful experience, and it remains among my favourites. Baba, who barely liked any of the films that were being made in the Mumbai film industry then, fell in love with Udaan. Perhaps that's how my connection with Vikramaditya Motwane began as well.
Just when I once again thought that I would no longer be impressed with the background scores of the films from the Mumbai film industry, the music of the film Sairat hit me like a thousand jolts, The songs, the orchestration, the unusual modulation in their melody, the gut-wrenching themes – left me speechless. Ajay-Atul managed to strike this beautiful balance between orchestration and the authentic Maharashtrian musical flavour.
Of course, there are many, many more films that have surprised and influenced me with their music. Special mentions would be Sholay (1975), and Naren and Benedict's work in That Girl in Yellow Boots (2010).
My sister and I used to share all our interests in music with our father (he agreed with some and didn't agree with some). On what would have been his 78th birthday, I hope these musical memories shall manage to provide us with some comfort.
Cover image courtesy Alokananda Dasgupta, Rajeshwari Dasgupta Ghose
Alokananda Dasgupta is a music composer based out of Mumbai, India. She holds a Bachelor's in Music from York University, Toronto, and is a trained classical pianist. She won the Filmfare Awards for her background score in Sacred Games Season 2.